What is Integrated Pest Management?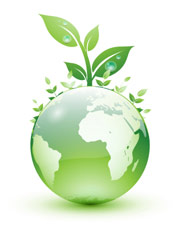 Integrated Pest Management (IPM) is a green approach to pest control and most often defined as managing pests by combining biological, cultural, physical, and chemical methods of pest control in a way that minimizes pest damage while reducing the risk to an individual's health and the environment.
New requirements for IPM
The concept of IPM has been around for years, though seldom used. Recently, public schools, hospitals, and government offices have started to require the use of IPM practices in their facilities in order to minimize risks to their students, patients, and employees.
Likewise, many home owners are more aware and concerned about the products being used in and around their home and family.
Seattle integrated pest management solutions
Adept Pest Solutions applies an Integrated Pest Management or green approach to all of its pest control practices. When a technician comes to your home or business, he or she will perform a free and thorough inspection of your property in order to identify, locate, and determine the cause of your pest problem. Prior to performing any treatment, the technician's findings will be recorded in a customized report detailing where, how, and why the pest problem exists.
The need for pest control will then be assessed utilizing IPM practices, taking into account the efficiency, cost, and safety of your home, family, and the environment. Therefore, if you're looking for a practical, long term solution to your pest problem, please give us a call.
Home pest control inspection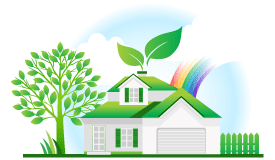 One of the most important parts of any treatment program is the home inspection. A thorough inspection of your home (inside and out) allows our technicians to diagnose the problem, its severity and gather other information crucial in developing a plan for treatment.
For most structural pests, like rodents, termites and wasps, it'll be necessary to gain access to your attic and crawlspace. Other areas of inspection will include bedrooms, bathrooms, closets and the garage.
In addition to looking for pests, we also look for pest damage, the conditions that might have attracted pests to your home and entry points where pest have found easy access into your structure. If we find evidence of other pests or rodents, we'll notify you.
Outside your home, our exterminator looks for structural damage, excessive moisture, animal habitat, over-grown trees and shrubs, or simple things that may need minor repair like a broken attic vent.
Upon completion of the inspection, you'll receive a written report and our technician will go over the findings, recommendations, treatment and repair cost. For your convenience, we're usually prepared to perform the treatment at the time of inspection.
On completion of our services, your Seattle home or business will be left the way we found it; minus the pests!
"I've used John and his company for an ant issue that I recently had. They were able to squeeze me into their schedule when I had the time, not when they had the time.
The ants are gone and the price was incredibly good. I've referred Adept Pest Solutions to several others with rodent and insect problems."
- Amy E., Seattle